Why Buy From Us
Why Buy From Us?
Buying some furniture or some product online from internet surely still feel afraid and is still be expensive things to do. We know that's the last thing that you want to remove from today and we, PT.Javaindo Furniture Industries are proud to be convincing and eliminate the two things above that are often a concern of the buyer. PT. javaindo furniture established and is required capable of to providing our customers with the best service possible. We will always trying and strive to make PT. Javaindo Industries your first choice for the best products, superior customer service, and on time delivery.
we make a description and makes everything which could answered customer "why buy from us?"
1. We specialise in Mahogany furniture so you wont find anyone else who knows more about this than us as that's our core business. This means that we know what customers are looking for in furniture with the best quality and can offer a wider selectiion of Mahogany wood furniture to suit all budgets and tastes and can also offer affordable bespoke options. We also refuse to stock lower quality cheep and cheerful Mahogany wood furniture designs. We let our competitors do that and they are doing a great job if it but we prefer to offer the best and the sales keep on rolling in.
2. Guaranteed All our products are manufactured from most experienced craftsmen in Jepara, Indonesia.
3. We only offer the very best quality product of furniture also handicrafts.
4. Track manufacturing progress of your order. We give you a photographic report on request.
5. We served and give the costumer best selection of finishing like in this picture.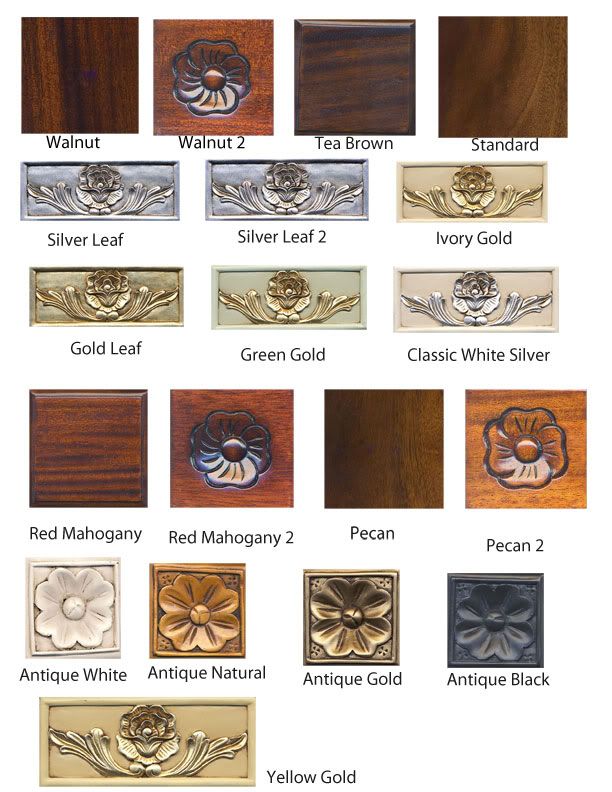 Natural Finishing : Walnut, Pecan, Mahogany Finish, Tea Brown, etc.
Gold leaf collection : gold leaf, ivory gold, green gold, white gold, black gold, antique gold, yellow gold, etc.
Silver Leaf Collection : Silver leaf, white silver, black silver, etc.
Painted Collection : White painted, black painted, antique white, antique black, etc
6. Guaranteed the biggest choice of mahogany furniture style in Indonesia. We Offer Unique Designs. We have thousands collections of French furniture and antique reproduction furniture. We also accept custom design. Turn your drawing into reality.
7. Guaranteed Reasonable and Competitive Price as we produce high quality furniture.
8. We have no minimum order of each items. Our minimum order is 1 x 20ft container.
9. Saving a lot of your budget, because you have direct manufacturer, no middle man, no trading company.